Consistency is vital to the success of businesses today. However, it can be difficult to achieve since customers can now access products through several channels that include websites, apps, social media, and land-based stores. So, how can you give your customers a unique experience across all channels? This is where omnichannel comes in. Let's walk you through the definition of omnichannel commerce, how it works, and how it can help your business. 
Omnichannel Definition
Also known as omnichannel retail, omnichannel commerce refers to an approach in which multiple sales and/or marketing channels are integrated to provide customers with a seamless & integrated shopping experience. Whether shopping on a mobile phone, a tablet, in a store, or via a catalogue, the customer experience is smooth and consistent.
Technological advancements allow customers to interact with businesses via several sales and marketing channels including social media, dedicated apps, websites, physical retail, and more. Though each of these channels used to have its unique system and process, they now have to work together seamlessly to satisfy the needs of customers. 
Today, customers need to gather information from multiple sources before choosing to patronize a particular retailer. The purpose of omnichannel strategies is to deliver a complete customer experience instead of individual experiences on various platforms. 
"73% of customers utilize several channels before making a purchase. These customers are known as omnichannel customers." – Harvard Business Review
What is the difference between Single-Channel, Omnichannel, Multichannel, and Unified Commerce?
Let's take a closer look at each of these sales models to understand their differences.
Single-Channel Commerce
In this approach, products are sold through a single channel. This may either be a land-based store, a webshop, or a virtual marketplace like Amazon. Though this strategy can be effective, it won't give your customers the best possible experience. So, you need to work on more channels through which your customers can access your products. 
Multichannel Commerce
This strategy involves you making your products available on various channels. So, your customers will be able to access your products both online and offline. These include social media, phone calls, and visits to your land-based store. Multichannel commerce is an effective way to get more people to buy from you.
Omnichannel Commerce
This strategy is similar to multichannel commerce as it also involves the use of numerous channels. Omnichannel commerce can't exist without multichannel commerce. However, the major difference is that this strategy integrates all channels. This ensures that your customers will always have a smooth experience on all channels.
Unified Commerce
Though unified commerce shares some similarities with omnichannel commerce, they have different setups and provide different results. Unified commerce refers to the process of integrating your backend systems with the end-users using one platform. It is used by businesses to back omnichannel journeys and develop a unified view of their entire system.
How Does Omnichannel Commerce Work?
The idea behind omnichannel commerce is the synchronization of all of the elements that make up your e-commerce architecture. This then creates a system in which information flows seamlessly and accurately across all channels. 
For this to be possible, your backend must have a central hub for product information. This is where headless architecture comes in. Headless commerce will help you handle the backend functionality by giving you access to tools like product information management (PIM) and order management systems (OMS). 
Commerce APIs are employed in headless architecture to send data to any platform. This includes online stores, apps, websites, social networks, etc. The moment a purchase is made, the API updates all data by syncing payment processing and other backend services. Since the same API is utilized by all front ends, customers are provided with a unified shopping experience on all platforms.
Creating Omni-Channel Front-End Experiences
Though your business needs a central hub for product information, you should also be able to create frontend experiences that apply to each channel. However, it can be quite difficult to construct a workable omnichannel system while providing premium content for multiple channels using conventional content management systems (CMS). 
A digital experience platform (DXP) will enable you to provide customized, high-quality content for various channels without updating each frontend separately. It also features a headless CMS for developing and distributing content across these channels. You will be able to easily connect your platform to new channels and touch points too. 
And with a headless architecture, you can select your desired vendors for your applications by offering impeccable integrations. Displaying customized content seamlessly and at scale by getting information via APIs and transferring it to the central digital experience platform. Finally, you will be able to easily view & manage the entire system in one place thanks to the platform's flexible architecture.
Advantages of Omnichannel Commerce
There are several benefits to be gotten from adopting an omnichannel strategy. We will be taking a look at the four main benefits below:
Improved Customer Experience
The first benefit of adopting an omnichannel strategy is that it will offer your customers an improved and unified experience. Since the number of touchpoints is on a continuous rise, there is a greater need for a smooth integration of these touchpoints. These include social ads, live chats, email newsletters, in-store conversations, and more. When you bridge the gap between the channels in your business, your customers will be able to interact with your brand naturally.
Increase in Sales and Traffic
The process of adopting an omnichannel strategy isn't straightforward, however, you will reap the rewards eventually. As we mentioned earlier, customers that use multiple channels make more purchases than single-channel customers. The higher the number
4 reasons to prioritise Omnichannel Retailing
1. Improved customer experience
2. Sales and traffic growth
3. Better customer loyalty & retention
4. Improved data collection
Increased Customer Loyalty
Omnichannel customers do not only make more purchases, but they also tend to show more loyalty. Another data from the earlier mentioned study shows that omnichannel customers make 23% more repeat purchases than single-channel customers. These customers also have a greater tendency to tell their friends and family about a brand. What this means is that you no longer have to focus on marketing strategies like discount coupons, mid-sale campaigns when you adopt an omnichannel strategy. Your brand will benefit more from customer loyalty.
Improved Data Collection 
To give your customers the best of personalized experiences, you have to be able to track their activities across various platforms. An omnichannel strategy will provide you with information on how to create content and promos that will drive your customers to shop more. This will be effective both online and offline.
Omnichannel Commerce use cases
Different merchants and brands across the globe are utilizing omnichannel commerce. In this section, we will be taking a look at some of the best examples: 
1. Starbucks 
Starbucks is an excellent example of a brand that has successfully adopted omnichannel commerce. As a customer, you are not only restricted to in-person orders. You can also order your coffee online or use the app and then proceed to pick it up in-store. Also, information on all products is readily available on all channels thanks to the accurate synchronization of data. 
Additionally, the brand's loyalty program keeps track of all purchases regardless of the channel on which they are made. The customers also get to redeem their rewards on any channel they desire and updates are done instantly.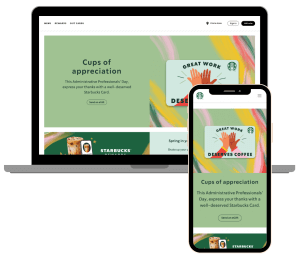 2. Bonne Gueule
Bonne Gueule fusioned their media site and e-store into a unique omnichannel experience in 2022.
They faced the challenge of combining an online boutique, physical stores and a fashion media site into a unique omni-channel experience – without compromising on web performance.
By switching to a composable architecture with a headless commerce approach, the brand has managed to leverage a true omni-channel experience across physical outlets and digital channels, greater flexibility, faster deployment of new features, and better performance and reliability.
Not to mention, a seamless shopping experience across sales channels that's ready to be evolved as and when is needed.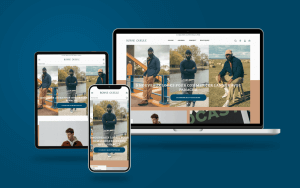 3. Primeau Velo 
Primeau Velo is another brand that has greatly benefited from omnichannel commerce. The brand has been a leading bicycle retailer in Canada for several decades but it went through a difficult period in 2016 due to competition from e-commerce sellers. So, the company had to save itself by utilizing an omnichannel strategy. 
The strategy involved the integration of the different areas of the company's operations, including e-commerce, accounting, and resource planning. Also, state-of-the-art customer service was developed to allow customers to communicate with the brand via various channels. These included Primeau Velo's website, its physical store, live chat, and mobile environments. 
Thanks to this strategy, the brand went on to increase its sales by 27% within a year. During this period, they experienced a 30% higher conversion rate via live chat while 20% of customers that visited their stores said that they talked to an agent beforehand.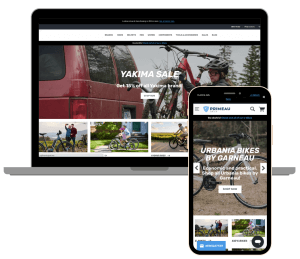 4. Calligaris 
Calligaris is an Italian furniture maker that serves customers in more than 100 countries. However, the company encountered a problem as its proprietary eCommerce solution became less effective. The main issue was the system's inability to work with their pricing system and also handle mobile device ordering properly. So, they had to utilize an omnichannel strategy to effectively integrate their physical and virtual experiences. 
To start with, they carried out a performance upgrade on their online platforms and incorporated their pricing systems. An advanced kiosk system was also designed to enable customers to create 3D versions of custom furniture. The customers will then be able to order their creations. Product Information can be accessed both online and offline.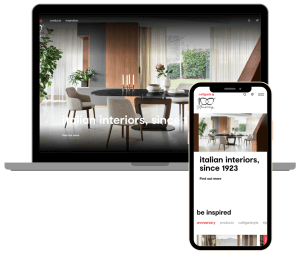 Final Thoughts 
A smooth and consistent omnichannel shopping experience is one thing you can't afford to overlook as a business owner today. By integrating all of your sales channels, your customers will be able to discover a product at one touchpoint and make a purchase at another. An omnichannel transformation is the best solution to your brand's marketing needs.