The State of M-Commerce – An infographic
6.6 billion people now own a smartphone.
That's over 83% of the world's population. In 2016, that number was at only 49%. So the smartphone market has exploded over the last few years, and most people constantly carry this device around. 
As such, retail is evolving. From a once entirely physical industry, retail has gone online and seen huge success with e-commerce. And the pandemic hugely helped the adoption of e-commerce. But now, e-commerce must put mobile users first and adapt their online strategies to include M-Commerce.
In this infographic, find out the top M-Commerce stats from 2023 and the top projections for the coming years.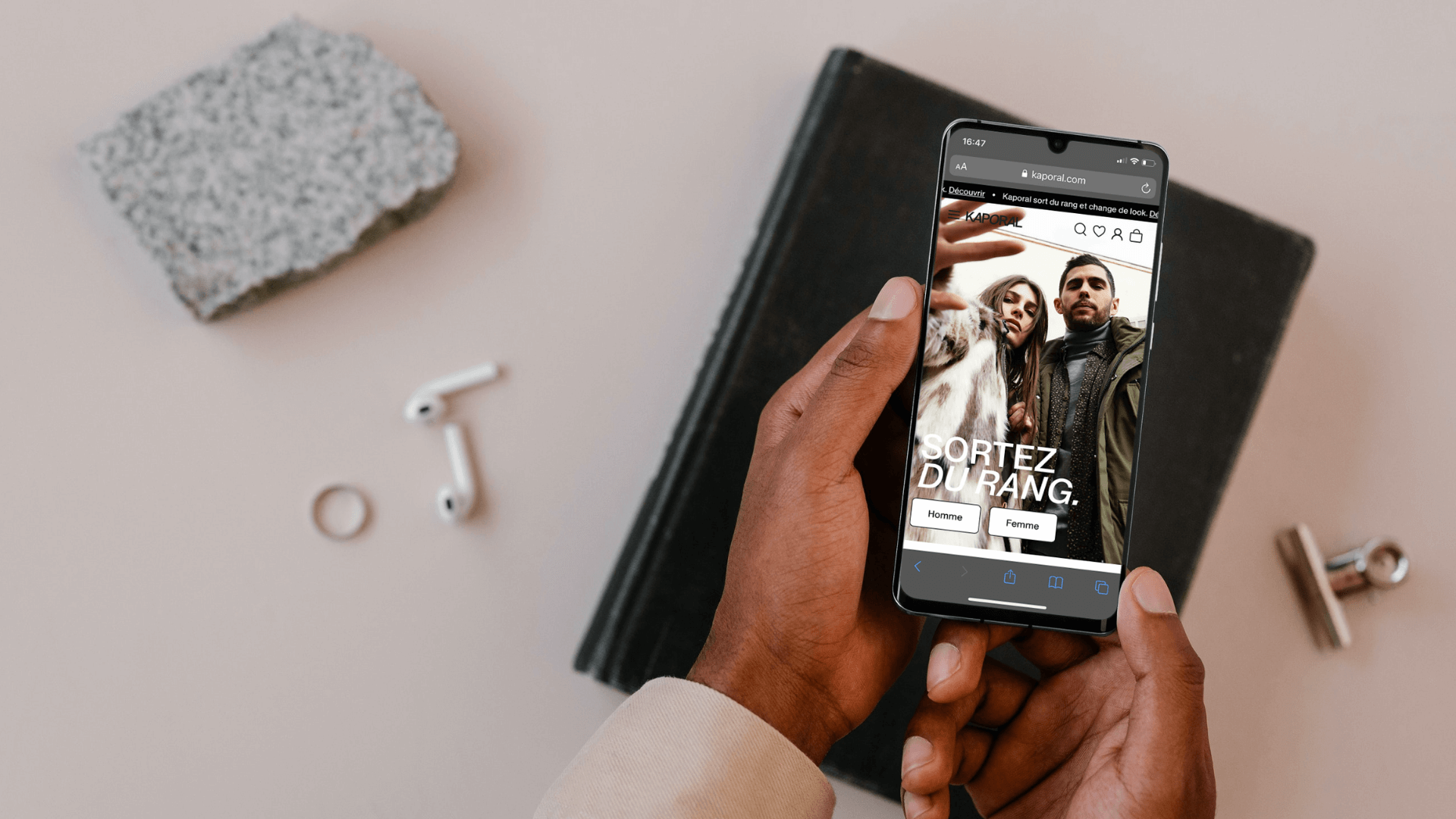 Kaporal
Kaporal Jeans chose to implement an ultra high-performance frontend with PWA standards to optimize mobile conversion rates and user engagement.
"Front-Commerce is for us the most efficient frontend solution to make our e-commerce platform evolve." Nicolas Ciccione, E-Business, CRM and Innovation Director at Kaporal