A bit of history to start with
Front-Commerce is a product born in 2015, developed by developers for developers (thanks to Occitech). Then at the end of 2019, Etienne and Pierre (co-owners of Occitech) decided to split their activities between their historic digital service and the product Front-Commerce. Hence the creation of Progressive Web Innovation in January 2020 which hosts the product Front-Commerce and which sees the arrival of Laurent, more business oriented, as CEO.
This new era of Front-Commerce with a more business oriented direction and fully "client-centric" mindset had to renew its identity with something less technical and which represents what we are today: a technically very innovative product whose added value is definitely business.
Birth of our new identity
Accompanied by a digital agency, Darman led by Claire, we have reviewed our entire digital strategy, from our business added value to our website, including our personae and our visual identity.
Our new logo and more generally our new identity reflect our corporate values, our vision and our market positioning.
Namely, our values:
pragmatism
empathy
commitment to excellence
building on our vision:
Build a smooth, convenient and profitable digital commerce experience for "consumer-centric" merchants.
Our new logo
Change before / after: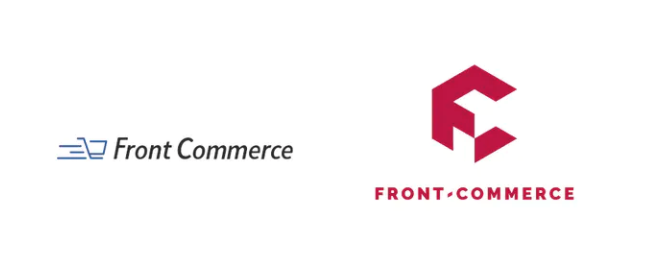 Explanations by the designer: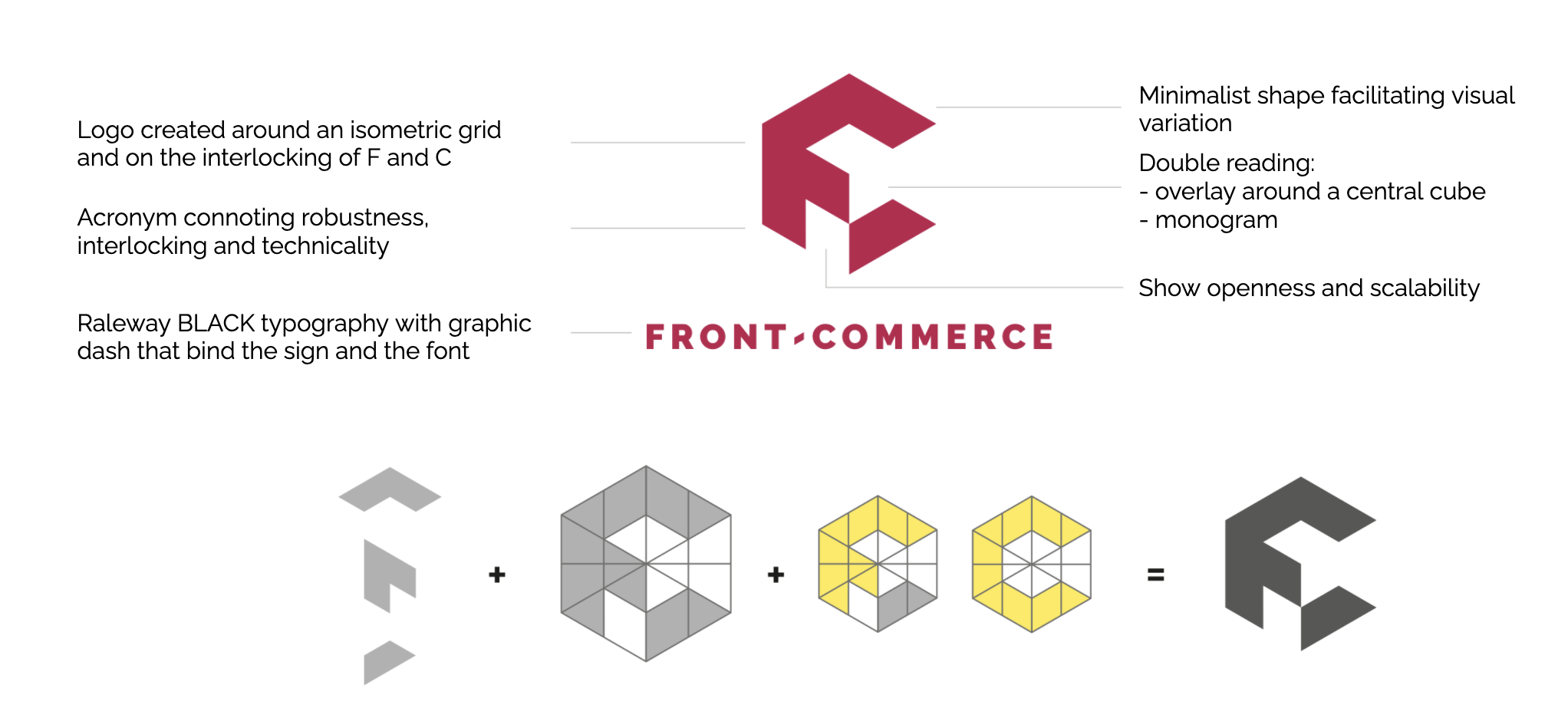 Do not hesitate to react by leaving us a little constructive and benevolent message on twitter or linkedin ;-)