As Robertet's business needs continued to evolve at a pace faster than expected, an opportunity was identified in terms of their digital presence. Working closely with VUCA, a consulting firm specialising in B2B e-Commerce and Digital Transformation, it was decided that digitizing their B2B channels was the right move to enhance their sales performance.
"It was natural to consider a headless approach with a modern frontend for Robertet. Front-Commerce is a good choice for both b2b and e-commerce and also for industrial and customer relations." – Jean-Paul Crenn, Founder VUCA
Conception of a B2B client interface
For over 60 years, Robertet has specialized in the design, production, and marketing of aromatic products and is among the top ten developers of flavor and perfume additives and ingredients. With clients such as Chanel, Dior, L'Occitane and headquarters in Grasse, France, the group also has worldwide subsidiaries and is represented in over 50 countries. 
With no previous transactional website in place for their clients, Robertet recognized the necessity of digitizing their B2B sales efforts with an online boutique dedicated to their clients and professionals. And with the industrial sector being complex, a simple client interface where they could securely showcase their product catalogue and allow clients to place orders easily, was essential to improve efficiency. without complicating the purchasing process.
Improving efficiency for B2B commerce
By choosing a headless architecture for their e-commerce, Robertet were able to ensure that certain features were prioritized right from the creation of the website. Fast page loading, a scalable platform and a website natively optimized for SEO were factors taken into consideration when choosing Front-Commerce for their digital storefront solution.

With a decoupled and microservices architecture in place, the PIM and CRM were already separate, making the addition of a client login and an integrated checkout an easy feat for integration partner, PH2M. An extra step was also created at the checkout with Robertet's own clients in mind: an internal order number can be added so that each client can link their orders back to their own ERP.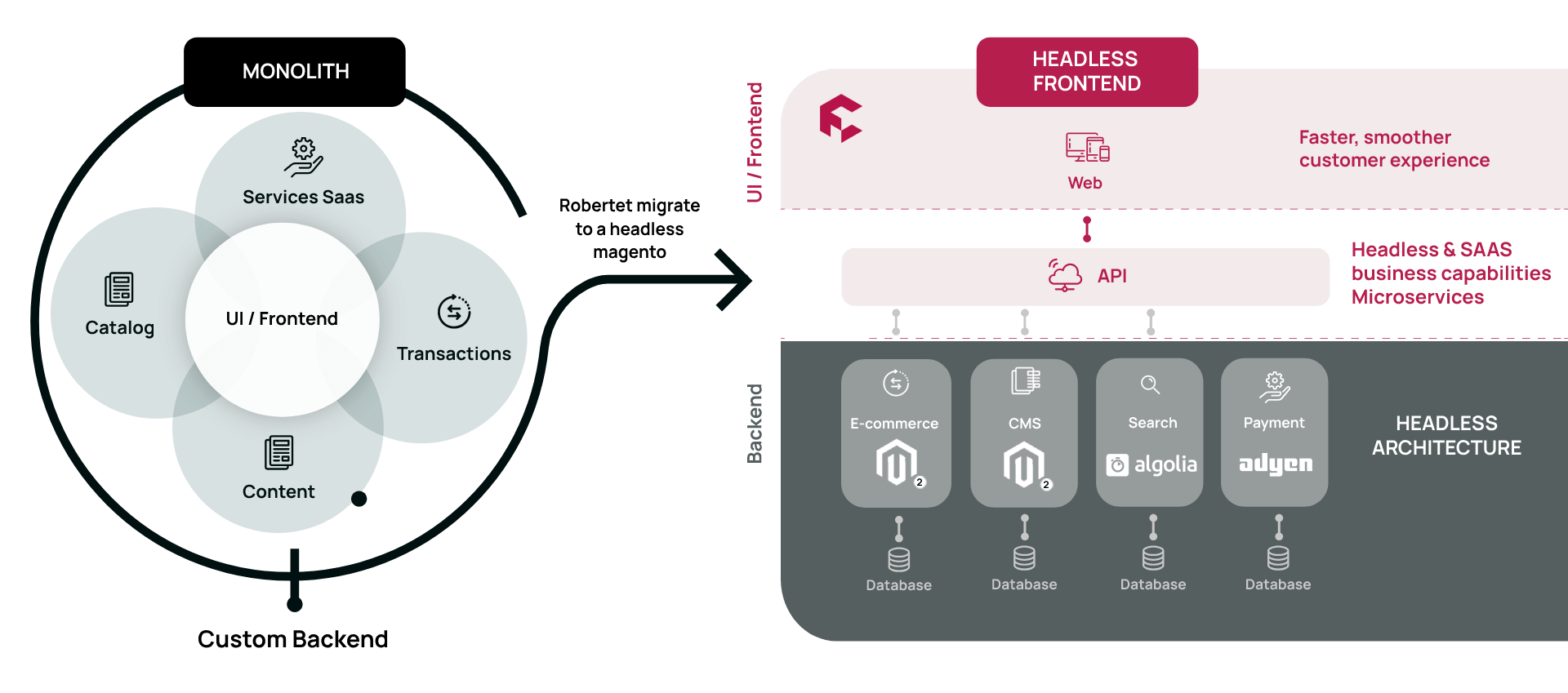 A future-ready B2B e-commerce
There is potential for continued growth now that B2B sales have been digitized.
This first version of the website was created using Front-Commerce's base theme, Chocolatine. But this does not block Robertet from evolving the interface's design & features once they have validated the efficiency of a digital sales channel.
The simplicity of the e-commerce architecture will make exporting the website's concept to Robertet's international markets easy and fast, and cost effective.
Happy with the result, the main components of the B2B sales channel have been reused to create an internal wiki. Basing the wiki from the same Magento platform and reusing the same style guides was extremely practical, and allowed for a much fast er time-to-market than the B2B sales website. Being able to lean on the foundations laid with the first website and a great example of multi-site management via a homogenous front-end.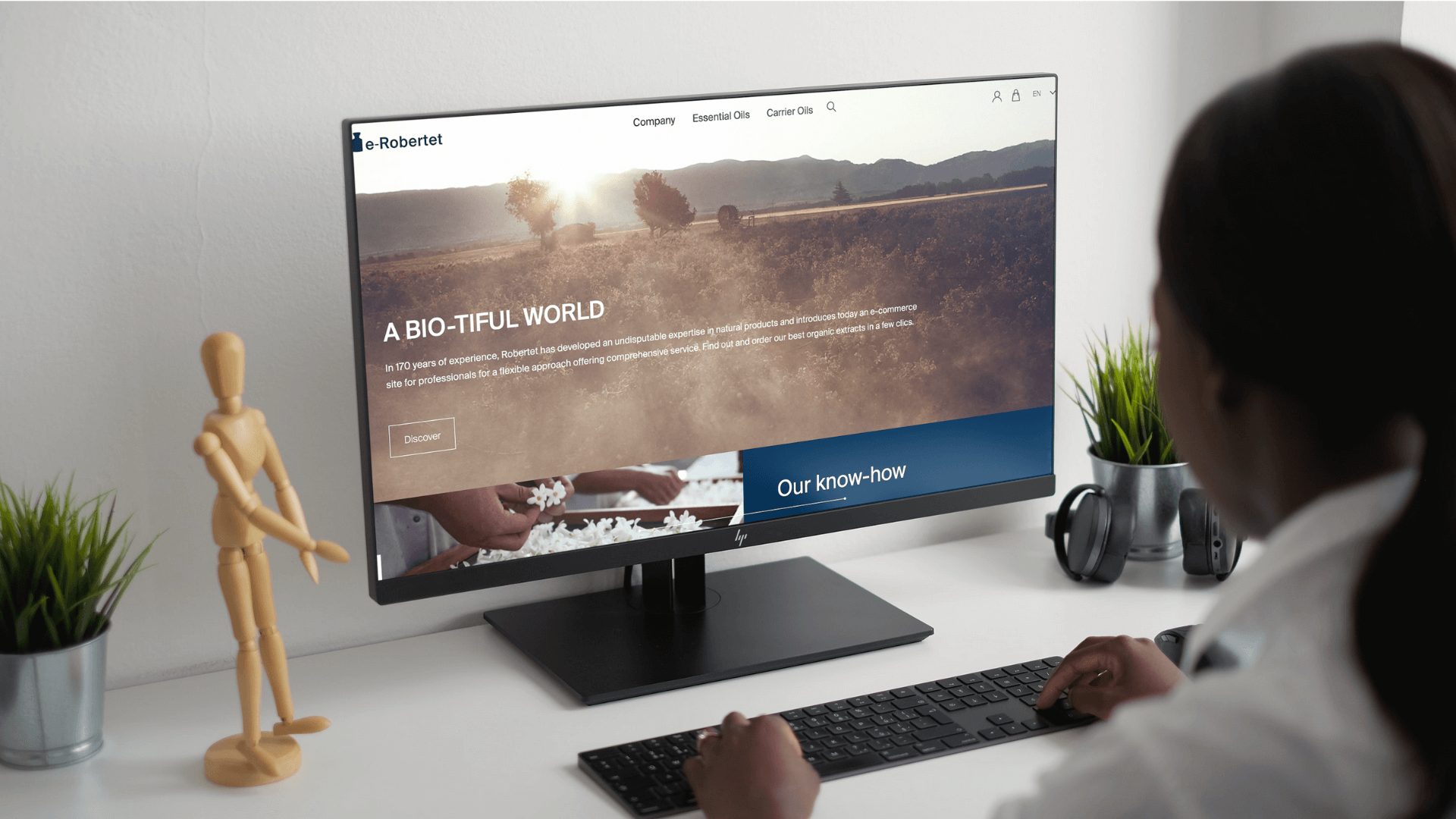 Quantified results coming soon! In the meantime, checkout the finished project
"The e-Robertet portal is a simple web project. Being able to re-use the modules of the portal to create the internal wiki sold us the project. This is where we see the value of Front-Commerce." 
– Vincent, PH2M